Seattle Audi Service & Repairs
When you choose to go with Pacific Rim Automotive, then you have decided to go with a cost effective and highly professional company. We look forward to helping service your needs. Our Seattle based Audi repair and maintenance facilities offer the very best technicians who are knowledgeable in multiple areas. The most common Audi complaints such as knocking noises over bumps, control arms, and the Audi SRS and ABS fault lights are only some of the areas that we can be of service to you.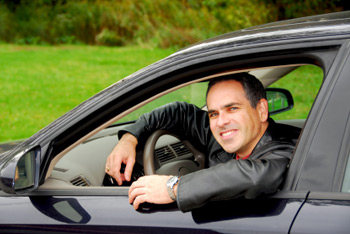 Online Estimates
This German marquee is known for it's outstanding performance, safety, and drivability. It has grown in popularity over the years and has proven that it can stand the test of time. That is why our team is specialized in Audis. We take pride in that our staff has the expert knowledge and experience that your vehicle requires in order to run at its most optimal level.
We offer a multitude of services, and if you don't see one that you think you may require, don't hesitate to call and inquire about your needs. Our customer service is able to answer your questions and point you in the right direction. It can be frustrating to have your day interrupted due to car issues, but we're to make your day easier and get you back on your way quickly.
Here are the services we provide for all Audi models, including the A4, A5, A6, A7, A8, TT Roadster, and much more.
Transmissions and Clutches
Troubleshoot Electrical Systems
Alignments
Fuel Injection and Carburetors
Suspensions and Hydraulics
Brakes System
Factory Scheduled Maintenance
Buyers Inspection Checks
Cooling Systems
Tune-ups
Exhaust and Emissions (State Certified)
Drive Trains and Axles
CV Joints & Boots
Engine Replacements
Engine Rebuilds
Timing Belts
FREE loaner car for all major servicing
FREE car hand wash and vacuum with all major servicing
We understand how important your car is to you, and how essential it is to making your day go smoothly. That is why we offer a free loaner car for all major servicing. Having car issues can be quite an inconvenience, but we try to make it as pleasing as possible. We currently have a fleet of over 20 clean loaner cars for your usage while your Audi is being services at Pacific Rim Automotive.
We also provide you with free hand car wash and vacuum for major servicing. It's those little things that will make your experience better. Taking care of our customers with professional service, specialized training, and quality assistance is what sets us apart from the rest. We are the whole package, and don't leave out anything.
We are confident in our performance on your car, and that is why we offer a 1 year guarantee. There is no mileage restriction on this guarantee either. We don't just want you to leave satisfied with our service; we want you to know that we trust our work and that you can always come to us with your Audi needs. Keeping your car in top shape is what we are passionate about. We understand and respect the tools and equipment we work with in order to have lasting services.
Don't let car trouble ruin your day. We can help get you back on the road so you can put the experience behind you. Or if you need routine maintenance then we'll help find a time that is convenient for you. Call us today at (206) 632-1175 to request an estimate or schedule an appointment. We always look forward to hearing from you. And don't hesitate to ask any questions you may have. We are located at 3810 Stone Way N., Seattle, WA.