Seattle BMW Repair and Servicing
Making Pacific Rim Automotive a part of your BMW repair and servicing needs in Seattle is going to be a cost effective and intelligent decision. That's because our repair and maintenance facilities come with the very best technicians in the industry. They have the appropriate credentials and specialized training that it takes to give German cars the most effective repairs and services required.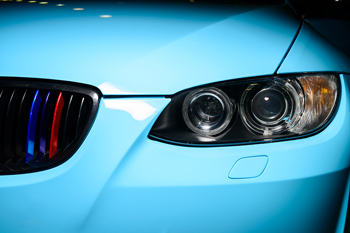 Online Estimates
The BMW is known for its precise steering and the enjoyment the drivers feel when they are behind the wheel. That's why our team of professionals treat your car with respect and full attention to detail required. We take pride in our specialized staff and know that they have the expert knowledge and experience needed so your vehicle performs exactly as it should. After all, that is what makes it such a joy to drive.
We offer many services for all models of BMW, such as 3 Series, 5 Series, and 7 Series. However, if you don't see the one you are looking for listed below, don't hesitate to call us and inquire about what we can do for you. We always want to hear about what your particular needs are, and have since 1990.
Here is a list of what our specialized and knowledgeable technicians can do for you and your vehicle.
Transmissions
Clutches
State Certified Emissions Specialists
Electrical Trouble Shooting
Alignments
Suspensions
Brakes
Fuel Injection
Factory Scheduled Services
Buyers Inspections
Tune-ups
Cooling Systems
Drive Trains/Axles/CV Joints and Boots
Exhaust Systems
Engine Re-builds
Engine Replacements
Timing Belts
FREE loaner car for all major servicing
FREE car hand wash and vacuum with all major servicing
Life can be stressful without having to worry about car repairs or servicing needs, and that is why we have a fleet of over 20 clean loaner cars available for you. It's important to us that we don't see your day disrupted due to having a car in the shop. It's the little things that set us apart from the competition. Not only do we provide you with exceptional customer service, an efficient and specialized team of technicians, but we also make sure that you have the best experience possible during your time at Pacific Rim Automotive.
You'll also receive a complimentary car hand wash and vacuum with all major servicing. Getting back into your car after being without it can feel great, but what feels even better is when you get your car back and it feels like new on the inside and out. We strive to ensure that this experience will be as pleasant as possible, even though we know car issues can be disruptive. Making sure that you have everything you need is important to us.
In order for you to have peace of mind, we have a 1 year guarantee with our repair services. We have confidence in our work and trust that we do a great job. We want you to have that same satisfaction and that is why this guarantee is important to us. We don't put any mileage restrictions on it and stand behind our highly qualified professionals and the job they do.
Don't let car trouble ruin your day. We can help get you back on the road so you can move on with your day. Or if you need routine maintenance then we'll help find a time that is convenient for you to bring it in. Call us today at (206) 632-1175 to request an estimate or schedule an appointment. We always look forward to hearing from you. And don't hesitate to ask any questions you may have. We are located at 3810 Stone Way N., Seattle, WA.