Seattle Lexus Repairs & Servicing
Pacific Rim Automotive is located in Fremont, Seattle. We are equipped with the latest Lexus diagnostic and repair equipment and our experienced technicians are trained to work on all Lexus models such as the ES, LS, RX and GX When you are looking for someone to service your Lexus, look no further than the Japanese car specialists at Pacific Rim Automotive in Fremont, Seattle. We have an experienced and professional team that is ready to take care of your vehicles needs, and then go above and beyond your expectations. We look forward to improving your car and keeping it at its optimal level of performance. After all, that's what makes driving a Lexus fun.
We specialize in repair and maintenance service for your Lexus vehicles. We know how important your vehicle is to you, and that is why we offer under-warranty maintenance to our extensive auto repair services. Our goal is to provide a better experience and service than the Lexus dealerships. That means that we are trying to save you money and time, as well as offer a few extra perks where we can. We treat you the same way we would expect to be treated ourselves.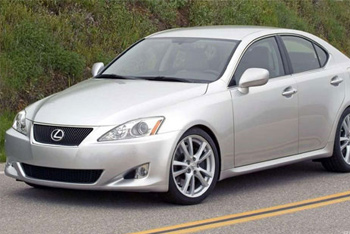 Online Estimates
Our Lexus trained technicians are able to work on all Lexus models such as the ES, LS, RX, and GX series. Below are the following tasks and repairs they can perform. If you do not see something that you would like done, don't hesitate to call and inquire about it. We would love to hear from you and what your specific needs are.
Transmissions
Suspensions
Exhaust Systems
Electrical Troubleshooting
Alignments
Brakes
Lexus Factory Scheduled Services
Timing Belts
Fuel Injection
Emissions Specialists (WA Certified)
Tune-ups
Clutches
Cooling Systems
Drive Trains/Axles/CV Joints and Boots
Engine Re-builds
Engine Replacements
FREE loaner cars for all major servicing
FREE car hand wash and vacuum with all major servicing
It can be extremely difficult on your time and schedule when you have to have major servicing done for your Lexus. That is why we have a fleet of over 20 clean loaner cars to help you out. We want to make sure that your experience with us is a positive one, and making your day more convenient is a great place to start. We not only respect the Lexus we are repairing, but we give our customers the respect that they deserve as well.
We also provide you with a complimentary car hand wash and vacuum with all major servicing. After you have been without your car, it's important that it is turned back over to you in the best condition possible. We want you to pull out of our establishment thoroughly satisfied with the experience as a whole. Your good experience is rewarding and means that we have done our job correctly, and that is what we are continually striving for.
For your peace of mind, we also have a 1 year guarantee on our repair and this comes with no mileage restriction. We trust the work we do because we know that with our specialized training, state of the art tools and equipment, and our knowledgeable team that you are in the best hands possible. We want you to be as comfortable as possible with the services we provide, and having this guarantee is one way to show you that we stand by our work.
Don't let car trouble ruin your day. We can help get you back on the road so you can move on with your day. Or if you need routine maintenance then we'll help find a time that is convenient for you to bring it in. Call us today at (206) 632-1175 to request an estimate or schedule an appointment. We always look forward to hearing from you. And don't hesitate to ask any questions you may have. We are located at 3810 Stone Way N., Seattle, WA.