Seattle Mercedes Benz Repair and Servicing
If you are looking for a German car specialist in Seattle that is cost effective and has plenty of experience, then look no further than Pacific Rim Automotive. We have the knowledge to repair and service your Mercedes Benz. We understand how important it is to have your car repaired with respect and efficiency. That is why we make sure our team has specialized training in Mercedes Benz.
The experienced professionals here have the knowledge and skills that you come to know when you work with a company that has been around since 1990. We pride ourselves on our attention to detail. When you come to see us, we make it our mission to give you the kind of service that you will want to come back to us for. We focus on outperforming all of our competitors, and you'll see this when you visit.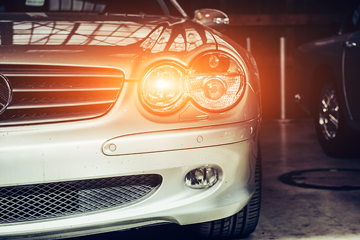 Online Estimates
We service all models of Mercedes Benz including CLA-Class, C-Class Sedans, E-Class Sedans, and S-Class. If you don't see the kind of service you would like on the list below, please call us so we can hear about any specialized needs you may require. We'll see how we can help. We like hearing from our customers and welcome any questions. Communication is one of the factors that help us grow and work well with our customers.
Here is a list of what our skilled technicians can do for you:
Transmissions
Clutches
State Certified Emissions Specialists
Electrical Trouble Shooting
Alignments
Suspensions
Brakes
Fuel Injection
Factory Scheduled Services
Buyers Inspections
Tune-ups
Cooling Systems
Drive Trains/Axles/CV Joints and Boots
Exhaust Systems
Engine Re-builds
Engine Replacements
Timing Belts
FREE loaner car for all major servicing
FREE car hand wash and vacuum with all major servicing
We know that having issues with your Mercedes Benz can be very disruptive on your day, and that is why we want to make it as easy as possible for you when you are having a major service performed. We have a fleet of over 20 clean cars for your convenience. This way, you will not only save money by coming to Pacific Rim Automotive over the dealership and their higher costs, but you'll be able to save money because we don't want you to have to rent a car.
Once you have had a major servicing, your car will be brought back to you exceptionally clean. We provide you with a complimentary hand wash and vacuum with a major service. We appreciate when people go above and beyond for us, and we want to treat our customers and their vehicles with the same respect.
Because we trust our hard work, we offer a 1 year guarantee on the repair that we performed. This will give you the peace of mind knowing that we have confidence in our ability to leave you with a car that has been skillfully handled by a specialized technician. We understand what it is like to have a car that you are proud of and love to drive. We want to make that experience an even better one for you.
Don't let car trouble ruin your day. We can help get you back on the road so you can move on with your day. Or if you need routine maintenance then we'll help find a time that is convenient for you to bring it in. Call us today at (206) 632-1175 to request an estimate or schedule an appointment. We always look forward to hearing from you. And don't hesitate to ask any questions you may have. We are located at 3810 Stone Way N., Seattle, WA.