Seattle Mini Cooper Repair and Servicing
Don't let just anyone service your Mini Cooper, you want to make sure you are working with a company that has built a solid reputation and is specialized in the field of European cars. Pacific Rim Automotive offers technicians that are specially trained in Mini Coopers. We have the knowledge and experience needed in order to perform multiple repairs and issues you may be having.
We pride ourselves in being more cost effective than taking your Mini Cooper to the dealership for repairs. It's important to us that our customer service is exceptional because we know how much your vehicle means to you. That is why we treat our customers and their Mini Coopers with the same respect that we would treat ourselves. Our passion is cars and that is why we go to great length to be detail oriented, while also paying attention to the big picture.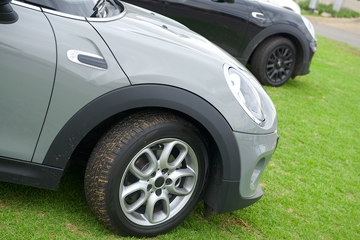 Online Estimates
We offer a multitude of services for all models of Mini Coopers such as the Roadster Cooper S, Paceman Cooper and Cooper S ALL4, and the John Cooper Works Convertible. If you don't see a service that is listed and you feel it would be beneficial for you, then don't hesitate to call us and inquire about what we can do for you. We look forward to hearing from our customers and any specialized needs they may require.
Here is a list of services and repairs our trained technicians can perform for you:
Transmissions
Clutches
State Certified Emissions Specialists
Electrical Trouble Shooting
Alignments
Suspensions
Brakes
Fuel Injection
Factory Scheduled Services
Buyers Inspections
Tune-ups
Cooling Systems
Drive Trains/Axles/CV Joints and Boots
Exhaust Systems
Engine Re-builds
Engine Replacements
Timing Belts
FREE loaner car for all major servicing
FREE car hand wash and vacuum with all major servicing
When you have to have major servicing done, then you may be left without a car for a little bit of time, and this can be a huge inconvenience when running errands and going to work. That is why we have a fleet of over 20 clean cars that we loan out to our customers. We want your experience to be the best it possibly can, and that is why we want to add some extra conveniences to our services.
You also receive a complimentary hand car wash and vacuum. We want you to get back in your car and it not only be running smoothly, but also we want it to look sharp and feel new when you pull out. When you are satisfied with your experience, then we feel rewarded with all of our hard work and efforts. At Pacific Rim Automotive we want to go above and beyond for you, and give you and your vehicle the respect deserved.
Another great feature we offer for you is a 1 year guarantee on your repair. We trust our skilled technicians and the work that they perform, and we want your vehicle to run smoothly for years to come. That is why this guarantee is important to us. We already have the peace of mind that the work is of high quality and standards, and this will give you that peace of mind as well. We don't have mileage restrictions on our guarantee either.
Don't let car trouble ruin your day. We can help get you back on the road so you can get on with your day and drive to your hearts content. Or if you need routine maintenance then we'll help find a time that is convenient for you to bring it in. Call us today at (206) 632-1175 to request an estimate or schedule an appointment. We always look forward to hearing from you. And don't hesitate to ask any questions you may have. We are located at 3810 Stone Way N., Seattle, WA.