Services
Vehicles need repairs and regular maintenance to keep them running in top condition. At Pacific Rim Automotive, we understand your vehicle and provide the necessary repairs to get your car and life back on the road as soon as possible. From major engine repairs, to minor maintenance and monitoring, you can trust our skilled technicians to repair your vehicle.
We specialize in repairs and servicing for all major Japanese and European car models. We are committed to ensuring that you are completely satisfied with your auto repair experience. We look forward to servicing your vehicle.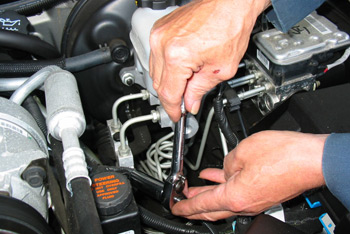 Online Estimates
Transmissions
Clutches
State Certified Emissions Specialists
Electrical Trouble Shooting
Alignments
Suspensions
Brakes
Fuel Injection
Factory Scheduled Services
Buyers Inspections
Tune-ups
Cooling Systems
Drive Trains/Axles/CV Joints & Boots
Exhaust Systems
Engine Re-builds/Replacements
Timing Belts
FREE loaner cars for all major servicing
FREE car hand wash and vacuum with all major servicing
Loaner Cars
Pacific Rim Automotive maintains a fleet of over 20 clean loaner cars for you to use while your car is currently worked on at our service department. Live in Bellevue, Redmond or any part of the Eastside, but commute to Seattle for work? Leave your vehicle repairs with us and use our loaner cars for transportation. This simplifies your transportation needs and never have to arrange for someone to pick you up. All this, and our 100% warranteed repairs. How can you go wrong?
Nissan
Mitsubishi
Isuzu
Mazda
Volvo