Seattle Toyota Repair Service
Pacific Rim Automotive specializes in repairs and maintenance services on all Toyota models. As the world's largest automotive manufacturer by sales revenue in 2007, it's no wonder that Toyota is one of the most popular vehicles on the road.
Your Toyota represents a significant investment within your household. Proper care and maintenance will extend the life of your Toyota and preserve its value at the same time. Regular maintenance will ensure vehicle's performance is kept at optimum level, as well as avoiding costly repairs in the future.
Our certified technicians are trained in servicing all Toyota models, including the Corolla, Land Cruiser, 4Runner, Camry, Tacoma and more. We provide the following repair and maintenance services.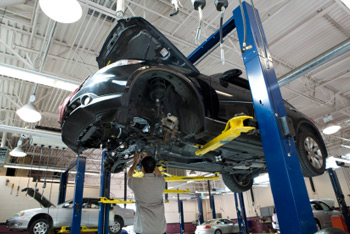 Online Estimates
Transmissions
Clutches
State Certified Emissions Specialists
Electrical Trouble Shooting
Alignments
Suspensions
Brakes
Fuel Injection System
Buyers Detailed Inspection Services
Toyota Factory Scheduled Maintenance
Drive Trains/Axles/CV Joints & Boots
General Tune-ups
Cooling Systems
Timing Belts
Exhaust and Mufflers
Engine Re-builds/Replacements
FREE loaner cars for major servicing work
FREE car wash (hand) and interior vacuuming with all major servicing
Pacific Rim Auto Loaner Cars and Service Warranty
With a fleet of over 20 clean loaner cars, Pacific Rim Automotive ensures that your transportation needs are taken care of. Send in your Toyota to our repair facility and drive off in one of our loaner vehicles. It's as simple as that! We provide this service to all of our customers that require major servicing and repairs. For your added peace of mind, all of our work is warranteed for up to a full year, regardless of mileage.