Seattle Volkswagen VW Repairs & Servicing
Pacific Rim Automotive specializes in repair and maintenance services for all Volkswagen VW models. Whether you drive a Passat, Jetta, Golf, Rabbit or Beetle, you can be sure we provide quality service at an affordable rate.
Our technicians are experienced and knowledgeable in the latest diagnostics and repair equipment for VWs. We also have access to original and OEM parts for your Volkswagen.
Our service and experience includes,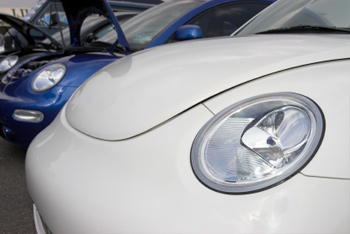 Online Estimates
Transmissions
Suspensions
Electrical Trouble Shooting
Volkswagen VW Factory Scheduled Services
Brakes
Alignments
Fuel Injection
Exhaust Systems
Emissions Specialists (State Certified)
Timing Belts
Tune ups
Coolant Systems
Clutches
Engine Builds and Replacements
Drive Trains/Axles/CV Joints & Boots
FREE hand wash and vacuuming provided with all major servicing
FREE loaner cars for all major servicing
Loaner Cars and Our Guarantee
Pacific Rim Automotive offers free loaner cars to all customers that have major servicing requests. We maintain a fleet of 20 clean cars for your convenience. Drop your VW at our Seattle service location and drive off in our loaner car. All VW repair and servicing is guaranteed for up to 1 year with no mileage restrictions.